Why is Proaxil™ the #1 Choice for Prostate Problems?
Discover how the NEW & IMPROVED Proaxil™ formula can eliminate your prostate suffering, once and for all.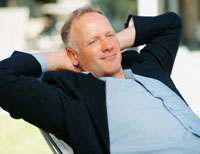 Proaxil™ is known as the ultimate, 100% natural relief for prostate suffering. We've done the research and built on our already successful formula to give you the very best prostate formula that exists today. With our unique proprietary blend of Phytosterols standardized to contain 80% Beta-Sitosterol as well as BioPerine® for faster absorption, Proaxil™ is the most powerful formula on the market..
The ingredients are the most important part of any prostate supplement, however, most other prostate supplements contain only a few key ingredients important for optimal prostate health. Long-term prostate health and prevention requires something more effective. It requires key ingredients that are proven safe and effective to work to keep the prostate healthy. Isn't it time you had total relief that's 100% natural?
Most prostate support formulas have less than top-notch purity, and are packaged in an improper dose. Only Proaxil™ has it all. Proaxil™ was developed to adhere to the strictest quality standards and contain more bioavailability and effective ingredients than any other product, hands down. Which is why people are calling it the 'Ultimate Prostate Relief & Support'.
Proaxil™ now has a NEW & IMPROVED formula utilizing a 1200 mg proprietary Phytosterol blend, BetaMD™, standardized to contain 80% Beta-Sitosterol as well as the bioavailability enhancer BioPerine® and delivered in a vegetarian capsule, making our formula the very best out there in terms of quality standards, scientific research, and purity. We recommend comparing the ingredients with the competition. We are confident that you will not find a better supplement for prostate health on the market.
If you're going to try just one thing to optimize prostate health, this is it.

Proaxil™ Follows the Highest Quality Standards

Proaxil™ contains 16 tested ingredients, PLUS a unique Phytosterol blend, that meet the strength and purity guidelines of the USP/NF (United States Pharmacopeia–National Formulary). Proaxil™ is manufactured in the United States in an FDA registered laboratory that exceeds industry standards. Our manufacturing facility is GMP-certified and abides by the strictest FDA recommendations.
Proaxil™ is the Best Prostate Supplement on the Market
Improve Overall Prostate Health
Reduce the size of your prostate gland to a healthy level
Soothe the Urinary Tract
Stop the burning sensation from prostate irritation while urinating
Get a Good Night's Sleep
Stop waking up in the middle of the night to go to the bathroom
Improve Urine Flow
Stop the uncomfortable drips & trickles when going to the bathroom
100% Risk-Free Results
Feel confident and secure with our 100% money back guarantee
Proaxil™ Gets to the Root of the Problem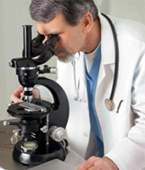 More than 100 million men already suffer from an enlarged prostate. According to the National Institute of Health, 9 out of 10 men will suffer from a prostate problem by the time they reach their 70's. Many men will be effected as early as age 40.
For that reason, it is important that men over the age of 45 boost their diet with an effective prostate supplement. For those suffering from prostate discomfort, finding ways to ease the pain can be disheartening.
Proaxil™ stands above other solutions by attacking the problem at its root. Our NEW & IMPROVED formula containing a 1200 mg Phytosterol blend as well as BioPerine® for enhancing bioavailability, is a painless, risk-free alternative to surgery, injections and other more intrusive treatments. It's a unique, maximum strength, proprietary blend of ingredients that is specially formulated to target prostate health and it is the BEST formula available on the market today.
Proaxil™ is Recommended by Doctors and Medical Scientists:
What do Proaxil's™ Customers Have to Say?
All testimonials reflect the range of typical results that our customers experience.
Comment by: Eamon L.
I have tried every medication out there for my enlarged prostate, nothing stopped the night time visits to the bathroom. That was until I started using Proaxil™. I have been taking it for around three months, but felt the benefits after a week or so of using it. I feel I'm back on track and back to my usual self again. Finally, a supplement that gives me everything I need. And it's NATURAL!!!!
Comment by: Mark R.
I have suffered with BPH for around six months. At first, I thought my life was over - at 56 years of age, this was a disaster. So, I started researching the internet and came across Proaxil™. I ordered a 6 month supply and have to say, have not looked back. I think that I addressed my issue very early on and didn't allow it to get out of control. I feel great and although still experience some of the symptoms of my condition, they are nothing like before. I should say that I also changed my diet and I exercise more. But the biggest effect has no doubt been Proaxil™. Five Stars!
Comment by: Joe K.
This supplement has drastically changed my life. Just when I thought, aged 65, that my life was over, Proaxil™ has proved me wrong - thankfully!! I am on the the common statistics of older men that suffer with prostate problems. I had all the usual symptoms but the worst was that I failed to maintain an erection. For a man this is a disaster. A friend, who had suffered similar symptoms, told me about Proaxil™ and I didn't hesitate to order a supply for half a year. Within a week I felt a difference. It took some time, but I am almost back to my normal self. I have made some lifestyle changes also, which I think have helped. I feel very optimistic about the future. Thanks Proaxil™.
Comment by: Donald F.
Proaxil™ actually works. I have tried many many many supplements over the years for my prostate problems, with little to no effect. The worst symptoms for me is a constant need to urinate, which is worse during night time. This formula has cut the number of bathroom visits to almost half what I used to make. After just two months of taking his supplement, I think that this is great. I will continue taking Proaxil™ and I am very confident that things are only going to get better and better. To me it's such a relief and feel positive about my future. I highly recommend Proaxil™ because it really does make a difference (after 2 or 3 weeks for me) that can be life changing.
Comment by: Bradley S.
This is truly amazing! It really works! My prostate symptoms are almost gone after a month of taking Proaxil™. I'm finally living my life and it feels AMAZING!
Comment by: Paulo D.
I love the fact that it is all natural and that it works two-fold by reducing the size of my prostate while also addressing the symptoms that this condition can bring. I'm in a win-win situation. I feel so positive about my future. Thank you!
Comment by: Ronald K.
I've suffered with prostate problems for many years. I was resigned to the fact that this was my lot. It was my wife who found Proaxil™ and I trust her judgement so started taking it around three months ago. I feel like a new person. In short, I've got my mojo back. I don't wake up at night anymore to urinate, so feel much more rested during the daytime. I feel really really good. If you're a sufferer of prostate related problems, you should try this.
Comment by: Sam S.
I would like to write a recommendation for Proaxil™. I bought this after my doctor suggested that I take it. It has so many great ingredients in it that I knew immediately it was going to be a quality supplement. It does exactly what it says on the bottle - relieve prostate suffering. It gave me my life back. I feel like a real man again. I will re-order for the rest of the year! This is the best product on the market!!
Comment by: Marty N.
This has all the very top quality ingredients for prostate health. Without doubt, this is the best supplement out there. Nothing holds a flame to Proaxil™. What a difference this has had on my life! Five Stars, I'm a big fan!